Do you ever navigate to a blog post for information, only to find that the site is so hard to look at that you can barely read it? Unfortunately, this happens more often than it should.
Get together, writing and sharing information are not the only important aspects of your content strategy. The website and blog design is also essential – and may require even more attention than writing the articles themselves.
If you don't strive to maximize your site's UX, the time and effort you spend on research and writing will only be wasted.
From improving content formats to making your site more visually attractive, there are many factors that can help you improve the user experience of your website or blog.
In today's changing marketing landscape, your website has become a more powerful tool than ever. As a salesman 24/7, your website has the potential to be your most powerful asset and the centerpiece of your marketing efforts.
However, rapid technological changes can make your website feel old and outdated. Although sometimes a redesign can be ideal, you may not have the time or money to invest in such a large project.
If you are one of the people who falls in this boat, we have prepared a list of 9 simple ways to improve your website to make it more useful and useful.
9 tips to improve the UX user experience
1. Choose the correct titles
You may not think about how important headings are to your site's user experience. After all, our readers hardly notice the headlines, truth? Think again.
Formatting subtitles requires careful strategy. The most effective subtitles are:
Clear and direct
Similar in length
Parallel structure
Directly related to the title of your article
Article headings aren't just good for SEO.
By highlighting the key terms that can be searched, Your headings and subheadings clearly and directly address the questions your readers are looking for, what makes your website more comfortable to navigate
They also break the text, making articles easier to scan and less daunting for your readers.
2. Use the blank
On more than one occasion I have heard clients complain that there was too much white space on their site and that this unused real estate should be used to advertise more of their services..
However, white space is essential for a good usability and web design. White space makes your content more readable and allows the user to focus on the elements surrounding the text.
White space around text and headings increases the user's attention on a 20%. This one can also make your website feel open., fresh and modern and if your brand is consistent with these, then it can help you communicate that feeling to the user. One downside of whitespace to be aware of, but nevertheless, it does take up space.
If you are trying to get a lot of content above the fold (above the part that is immediately visible without scrolling) having too much white space could be replacing some valuable information.
The key is to find the balance between what is most important to communicate at the top and surround it with some space to highlight the image and / or text.
3. Add authentic images
We all know that images are great for making web pages more visually interesting.. However, images must be chosen carefully.
Although it is cheap and easy to upload stock photos, better avoid stock photos altogether. This is true regardless of whether you hire a professional photographer or take the pictures yourself.. Stock photography can look professional, but it is often impersonal, empty and devoid of character.
A particularly illuminating photographic experiment demonstrates exactly this point.. When the company conducted a test for a moving company to determine the value of the actual photograph compared to stock photos, found that a page showing original photos of their trucks and their equipment showed an improvement of the 45% in conversions compared to the stock version.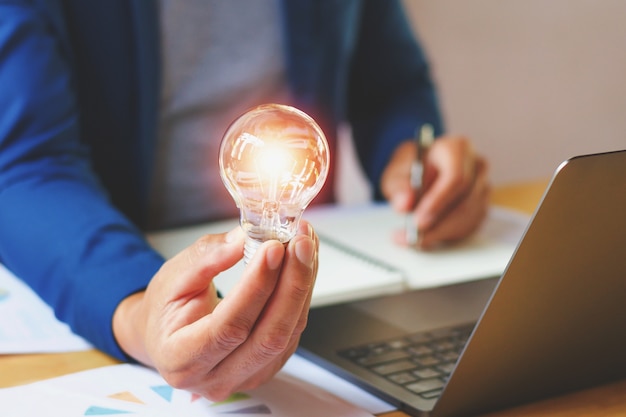 4. Mix and match content formats
The last thing you want is to make well-researched blog posts look boring and monotonous.. While tone and style are certainly responsible for attracting written content, so is visual appeal.
Visual appeal is not just about inserting images, but also in the appearance and format of the text itself. Varied content formats between articles or even within the same article give your content a visual texture.
Instead of being limited to long paragraphs, split text with subtitles, bullets or lists (how are you).
5. Page speed
One of the most frustrating experiences for web users is waiting for a page to load for too long. With the rise of mobile devices, people are accessing content from around the world on many different platforms.
While surfing the web at Starbucks or while watching TV on your laptop, expect a quick result for the content they want.
When they fail, they usually bounce. Slow page loading is an interrupting user experience and can be a source of frustration and often users just don't have time to wait.
Do you need any proof? A delay of 2 seconds in load time during a visit results in churn rates of up to a 87%.
Then, Where do you go from here? Get your score. Google offers a free service where you can get information about your page speed. Google will also offer you some suggestions to improve the loading time on mobile and desktop.
6. Optimize your mobile site
It's frustrating to navigate to a site using your phone, only to find that the site pages don't fit properly on your mobile phone screen. Google is just as eager for change, as revealed by the increase in the ranking of mobile phones that was presented at the time. This is why it is mandatory to have a diseño web responsive adapted to the different devices on the market.
Now, Google is providing another incentive for sites to go mobile. If you are switching to a FIrst Mobile Indexing, meaning you will primarily consider mobile content for your search rankings.
Google already sees more mobile searches than desktop, and your next move to a mobile prime index, which is estimated to be released sometime in 2018, it's his way of explaining it.
Even so, Google doesn't want you to worry if you're slow to move. For those who don't have a mobile site, the search engine will continue to index your desktop site. But the bottom line is that mobile content will be the deciding factor in ranking search results..
This prioritization of the mobile represents an important fact – that mobile is indeed the new standard and that, in the future, There could be greater consequences for not adapting your site accordingly.
If you want to be well positioned in terms of SEO, and if you don't want users to give up on your site, it is critical that you make your pages easily visible and readable on mobile. This will not only make your site more searchable, it will also drastically improve your usability.
A great option to prepare for the Google change, that the search giant is trying to push, it is move towards responsive web design, which gives a site capabilities to automatically adapt to characteristics such as screen size and device type.
7. Use attractive Call to Action
Your customers are used to following visual cues to determine what content is important to them.. Calls to actions that are clearly marked with an action word allow your user to more easily navigate your site and get where they want..
When creating buttons for your website you should think about color and the psychology of color. In a study conducted a while ago, The researchers were surprised to find that they achieved an increase in the 11% on clicks in the payment area of ​​the website in question, testing color variations and action messages.
Different colors evoke different messages. Think about the message you want to evoke for a user (confidence, experience, intelligence) and choose your colors wisely.
A second thing to consider is the words you use for your buttons.. Words must include a verb or action word that excites the user to do something. The choice of the correct words or psychological triggers is highly determined by the level of emotional identification that the word provokes. Without emotional connection there is no action. So make your words bold, time-sensitive and action-oriented.
8. Use hyperlink differentiation
When you add a link to any page you are saying that you want the user to click there. Make sure links are easily identifiable by visual cues. Underlined text and different colored text, grabs the reader's attention and lets them know that it is a link.
Another test shows that the typical web user sees blue and underlined text as links and knows to click on them. Exploiting the expectations of users and what they already know about the use of the web is synonymous with success.
When it comes to differentiating hyperlinks, no need to reinvent the wheel. Sticking to conventions can be your best ally here. An easy way to check the effectiveness of your links is to blur and remove the color from the design and see what stands out.
When making a hyperlink, also stop to think about the length of the hyperlink. The longer the link titles, the easier it will be to identify them.
9. Make it interactive
While the variety of content formats and strategic use of white space make your site easy and enjoyable to use., you can spice up the look of your site. Making your site interactive makes your users more likely to browse your site for additional articles and keep coming back.
There are many different types of interactive content. One option is to make the website text and images subtly interact with the user's mouse..
When the user's mouse hovers over a menu item, text can change color. O well, when the user hovers the mouse over a product image, long text overlay may disappear.
You can also look for more creative options. Apester, for example, works with publications to integrate questionnaires, surveys and visual narratives within the articles themselves.
Visual storytelling is particularly helpful in driving user interaction, since it connects with the emotions of the readers and gives them the opportunity to be part of the narrative of your site.
When your readers actively participate in the content they read, you increase user engagement and time spent on your site.
Your website should be an experience
From creating a fast and comfortable browsing experience to making your content clear, eye-catching and interesting, it is essential that you take the time to improve the user experience of your site.
A good web experience it's not just about reading useful information; even more, it is about reading useful information in a pleasant and engaging way. Informational content alone is not enough.